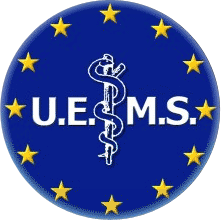 The WFITN Functional Neurovascular Anatomy course in Hong Kong, October, 6. - 9., 2019, has been granted 29 CME credits by the UEMS-EACCME
The World Federation of Interventional and Therapeutic Neuroradiology is chartered as an international scientific non-profit organization dedicated to the advancement of the interventional and therapeutic neuroradiology discipline focussed on endovascular neurosurgery throughout the world. 
Upcoming events
5th World AVM Congress
4th to 6th October 2020
Chicago: Course in Functional Neurovascular Anatomy
4th to 8th November 2020
WFITN Kyoto 2021
26th to 30th September 2021

The WFITN sincerely regrets to announce that Professor Ronie Piske has passed away suddenly and unexpectedly.
Ronie was a long standing member, supporter of the WFITN and prior member of the executive committee.
He was one the first to train with Pierre Lasjaunias and has since been active in Hospital Beneficencia Portuguesa in Sao Paulo, Brazil.
He was one of the pioneers in South America, co founder of the South American Working Group in Interventional and Therapeutic Neuroradiology (SAWITN).
Interventional Neuroradiology has lost an excellent physician and a gentle, thoughtful man. Our thoughts go to his family, in particular his wife Lia.
Ronie, rest in peace.
The WFITN Executive Committe