Course Venue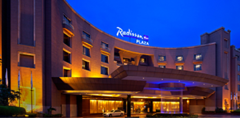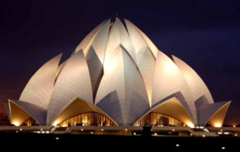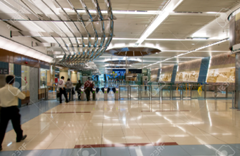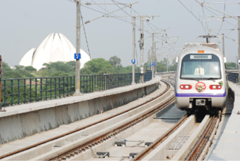 Hotel Radisson Blu Plaza
Mahipalpur Bypass, Block R, Mahipalpur Village, Indira Gandhi International Airport, New Delhi,
Delhi 110037
Phone: 011 2677 9191
Accommodation:
New Delhi has an extensive hotel offers that you may book yourself. We recommend that you choose a hotel near a metro station (specially from Airport express line) since this is the best transportation for the course venue.
How to get there?
Delhi Metro: The Delhi Metro is the best and fastest way to reach any place in Delhi including course venue. Course venue is about 3Km from the IGI International Airport, Delhi.
There is a Metro line (Airport Express - Orange line) which connects airport to the centre of the city, Connaught place (Rajiv Chowk) and New Delhi railway station. Aerocity station is located around 950 meters from the course venue Hotel Radisson Blu Plaze, Mahipalpur, Delhi.
Taxi: There are various private companies providing taxi services. Call a Cab and Ola taxi facilities are available.
Buses: For those coming by bus, the nearest stop to the course venue is MAHIPALPUR. DTC Bus service has vast network to the connect the venue with different locations of Delhi.
Following DTC Bus numbers connects to the venue.
578 ; 706 ; 715 ; 719 ; 72 ; 722 ; 745 ; 790 ; 792 ; 947 ; 947A ; Palam Coach
For Bus Routes Details Visit:
http://www.onefivenine.com/india/BusRouteStage/bus_CityBus_11317_Stage.htm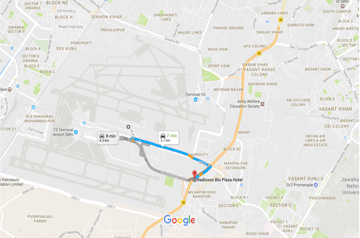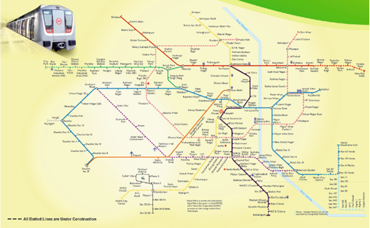 About New Delhi
Delhi, the capital and the third largest city of India, is a fusion of the ancient and the modern. Standing along the West End of Gangetic Plain, the city unwinds a picture rich with culture, architecture and human diversity, deep in history, monuments, museums, galleries, gardens and exotic shows. Comprising of two contrasting yet harmonious parts, the Old Delhi and New Delhi, the city is a travel hub of Northern India.
Narrating the city's Mughal past, Old Delhi, takes you through the labyrinthine streets passing through formidable mosques, monuments and forts. You will also discover lively and colorful bazaars that boast to cater all sorts of goods and items at mind-blowing prices amidst a barely controlled chaotic ambience. The imperial city of New Delhi displays the finely curved architecture of British Raj. It generates a mesmerizing charm reflecting well-composed and spacious streets under the shade of beautifully lined avenues of trees and tall and imposing government buildings.
Visit Delhi to experience a fusion of power, politics, invasions, and conquests & of free India. This place is not a poet's paradise- no nightingales singing on full moon nights-but a place crowded with the dreams of pioneers.
Communications Details: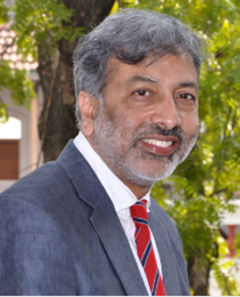 Course Organiser:
DR. SHAKIR HUSAIN
Chairman, Stroke & Neurointervention Foundation
Director, Stroke & neurovascular Clinic
Sr. Consultant, Interventional Neurology & Stroke
NEO Hospital, Sector- 50, Noida, Delhi-NCR
Ph: +91-9810120942
Email: drshakir [at] gmail.com
Website: WWW.WFITN.ORG / WWW.SNIF.IN