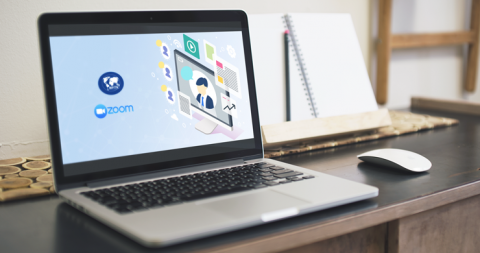 - Headlines -
The WFITN 2021 January General Assembly will be a ZOOM meeting with voting
The Kyoto meeting is delayed to 2022
Important issues which need a vote

Constitution change to allow virtual meetings
How and when should a new excom be voted?
Dear WFITN Members,
We have been living through extraordinarily challenging times. In addition to the personal, professional, and social challenges we have all faced, the global pandemic has placed significant obstacles in the path of our normal functioning in WFITN as a collaborative and interactive community. While we all hope for a return to "normal" at some point in the not too distant future, it is very important that we be able to continue to carry out our mission of fostering the practice of neurointerventions globally, for the good of all of our patients. Therefore, the impediments that face us as a community must be met head on, and we have to put in place tools that allow us to continue to work together.
Accordingly, since international travel has become literally impossible or nearly impossible for most of us, we will be holding a "virtual" but live General Assembly this coming January, 2021. It will take place during the scheduled dates of the Val d'Isère ABC-WIN meeting, but will not be physically tied to that meeting, and the WFITN GA will take place whether or not the pandemic situation allows the Val d'Isère meeting to go forward. The exact date and time of the virtual GA, as well as instructions for linking to the live meeting, will be sent in a subsequent email.
French law, under whose jurisdiction the WFITN operates, has a "COVID 19 Emergency Provision" according to which during the pandemic, electronic virtual meetings can take place for any association, in lieu of in-person physical meetings. Per French law, decisions made and votes taken have the same binding force as in-person votes, whether or not the association's constitution or regulations have provisions already in place for electronic voting. Thus, there is no problem with our holding a virtual GA this January.
However, there are two very important issues on which we will need to vote at this January's GA:
(A) As for many organizations, the pandemic has made explicit the WFITN's vulnerability in terms of being able to carry on our normal functioning, should any circumstance arise where we cannot travel to be physically together. Thus, without the explicit provision in the French law mentioned above, we would literally be unable to vote on anything because we would not be able to hold a GA at all if we could not sit together in the same room; we would thus be completely paralyzed as an organization. Therefore, we are proposing an amendment to the WFITN constitution (attached here as "Proposed Article 14") that would allow for virtual WFITN meetings and votes going forward. We will hold a vote on this constitutional amendment at the virtual GA in January 2021.
(B) Since the WFITN Kyoto Congress has been rescheduled from its original date in 2021 to the following year – 2022, the two-year mandate of the current ExCom will lapse in the fall of 2021, at a time when there will be no congress at which to vote in the next Exom. Accordingly, we need to decide how to handle the situation, particularly as it is important to make sure to somehow re-align the vote for the Excom with our coming together in our WFITN congresses. We as an Excom do not want to impose any solution on the membership, and thus we have thought this through carefully and have constructed three options to put before the GA for a vote: (i) to extend the term of the current Excom by one year, to last until 2022, at which point a new Excom can be voted in at the 2022 Kyoto congress GA, (ii) to hold a virtual GA in the fall of 2021, at which time a new Excom can be voted in, with the term of this new Excom lasting one year, so that in 2022 at the Kyoto Congress a new Excom vote will be held, or (iii) to hold a virtual GA in the fall of 2021, at which time a new Excom will be voted in, with the term of the new Excom lastingthree years, so that in 2022 at the Kyoto Congress there will be no new Excom voted in, and the next Excom vote would take place at the NY Congress in 2024. Since the two-year term of the Excom is mandated by the constitution, any one of these three options requires a temporary, one-time constitutional amendment for enactment. Therefore, these options are being presented to you for a vote at the GA in the form of "Proposed One-Time Limited Constitutional Amendment re Excom 2021-2022."
We will put both of these items to a vote at our virtual GA in January 2021. Needless to say, if you have any questions on these matters, please do not hesitate to reach out to me or to Allan Taylor or to other members of the Excom to discuss.
Very best regards to you all,
Darren Orbach (General Secretary) & Allan Taylor (President)