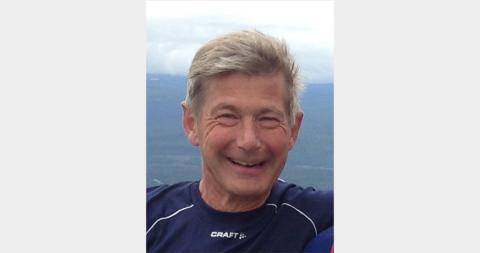 Summer is here and the weather in Sweden has been warm and almost without rain since about two months. It is very pleasant but extremely dry to be in Scandinavia. The farmers have huge problems with the drought.
The previous President's letter was in March. Since then we have had three webex executive committee meetings.
Our Vice President Allan Taylor has been working on the constitutional changes necessary to create a committee to manage recommendations, collaboration with other societies and other matters where international teamwork is an advantage. Allan has also addressed the WFITN voting system. The ExCom will discuss the proposal at the next meeting in August, and put forward a proposition for your perusal.
There are ongoing discussions regarding the impact and application of the MEDTECH regulations and how to manage the new situation, very important for the next WFITN congress in Naples 2019. Since the regulations became effective in January 2018 the WFITN can obviously benefit from the experiences of other societies arranging congresses in 2018. There is still to decide what best for the WFITN and the grantees. We will keep you posted.
The process of finding a new Editor-in-Chief of our journal "Interventional Neuroradiology" is ongoing and will likely be finalized by the end of the July. Professor Karel Terbrugge stays on as the EiC for some time and will support and help the successor. As a farewell gift to Karel the impact factor of the journal has now increased to over 1.0! This very good news and a result of Karel's efforts in running the journal! We are all very grateful!
Personally and on behalf of the WFITN I congratulate Karel who has been duly rewarded for his long services in medicine. In May 2018 Karel received the distinction of officer in the order of Orange-Nassau (Order of Chivalry within the Dutch monarchy). This shows the recognition of special personal merits in service to society with the impact reaching beyond interest of one single company. For the title officer the impact has to be on a broad international level.
Please see pictures below of Karel in formal attire and Karel his wife Yoka celebrating.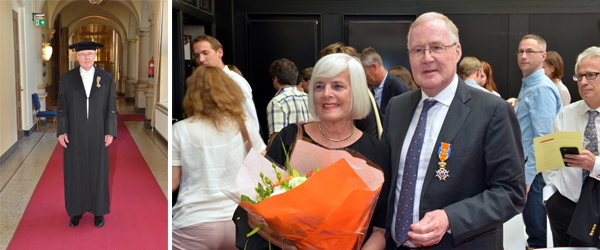 Finally, the next course in Functional Neurovascular Anatomy will as previously announced take place in Beirut, Lebanon, July 22-25. Prof. Michel Mawad is the local organizer and our past president Sirintara Pongpech is responsible for the scientific program. The Anatomy Course is followed directly by an International Symposium on Neurovascular Disorders, July 25-27, 2018 in the same venue.
There are still places open, take the chance to attend an excellent course and see Beirut!
Thank you very much for supporting the WFITN!
Michael Söderman
President
Stockholm July 13th, 2018