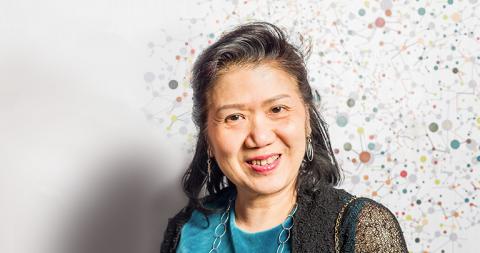 The WFITN hosted, during our previous WFITN Congress in Australia, a consensus meeting with multiple related societies during which the guidelines for Acute Ischemic Stroke endovascular therapy were established and these were subsequently, simultaneously published in Interventional Neuroradiology and other related journals. In follow up after the establishment of this important consensus statement, we are facing practical issues regarding the feasibility of its worldwide implementation and alternate methods are being proposed by various individuals and other societies. The WFITN has therefore accepted to again host a consensus meeting during our upcoming Congress in Budapest to deal with these and other issues that have been brought forward and hopefully this will again result in a consensus document that will complement the initial document.
In response to the new regulations imposed by Med Tech Europa (EUCOMED & EDMA) which were based on ethical criteria and new European policies (laws) pertaining to medical industry  relationships with healthcare professionals, the WFITN needed to adjust to this new regulation. The WFITN Ex Com has decided to establish an Endowment Fund, the purpose of which is to support  education for young neuroradiologists, residents and fellows as well as being a research fund for our organization and to facilitate the support of our scientific congresses.
To assist with our mandate to facilitate INR education, we nominated a special committee (the Educational Committee) to define and approve the criteria for WFITN endorsement of educational courses and training sessions held by related societies and institutions as well as by members in good standing of the WFITN.
In order to offer INR Education in many regions of the world the WFITN has created its own Neurovascular Anatomy Course. This course was held in South America in 2016 and is scheduled for India in November 2017. These courses are organized by the Past President and in that role, it is my intention to bring the course to countries that have a clearly expressed need and are keen in hosting the WFITN Course.
Under the guidance of Luc Picard and with help from numerous members of the WFITN an Ethical Charter was created last year, which was subsequently published in Interventional Neuroradiology. We thank Luc for this important accomplishment that will guide our Federation, especially during the very rapid progression and expansion of INR techniques globally.
In order to manage, in a more timely fashion, new issues that are brought to our attention and require our response as well as to prepare proposals for the annual General Assembly meetings, the Ex Com meets now several times during the year using video conferences.
In the future there will be ongoing challenges facing our Federation because of a diverse complex changing world and the WFITN representing a relatively "young" discipline among other "older" specialty societies. While we are in the process of strengthening and emphasizing our specific goals and objectives, we must also work with an open mind to cooperate and collaborate with other relevant societies. This may lead to certain changes in the character of the WFITN as well as its Journal Interventional Neuroradiology. Considering the change to a true "Federation" of societies is yet another example of a new challenge that we may face and could consider in the future.
Last but not least, I am glad to share with you that the WFITN is doing very well in terms of its  membership and financial status is concerned. I thank all our members for your ongoing support and encourage you to take an active role in the workings of our society. I also would like to thank my Ex Com members, without whom we could not have achieved what was accomplished in these past two years.
See you all in Budapest soon!
Sincerely
Sirintara Pongpech Singhara
    President