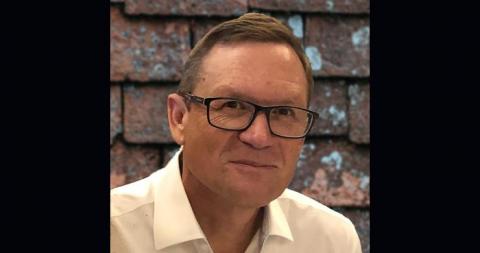 Dear members and colleagues
We are pleased to announce that the new Editor-in-Chief of our official Journal Interventional Neuroradiology will be Waleed Brinjikji. Waleed will officially take over from Masaki Komiyama who has done a fantastic job for the past 3 years. During Masaki's term submissions have  doubled and the journals impact factor has increased. Waleed has exciting plans for the Journal and I look forward to innovative additions and your continued support. Thank you also to the Assistant Editors and Editorial Board who have contributed significantly to the journals success.
Following the virtual General Assembly earlier this year, invitations to join the WFITN Federation Assembly have been sent to neuro intervention societies around the world.. Thank you to those that have replied positively, even at this early stage there is representation from many countries and continental organisations. I encourage all qualifying INR societies to join. There is no cost and the only commitment is towards improving INR teaching, standards and access to patients. The first planned meeting will be in Kyoto during the WFITN meeting from August, 21-25, 2022.
Although the Kyoto congress has been delayed by a year it has given time for vaccination against COVID to take place and I hope, for travel to be made easier. Vaccine hesitancy and access to vaccines remain world wide problems however and it is important that as health care professionals we send the correct message. In this regard I support the efforts of the World Health Organisation to ensure there are safe vaccines that are fairly distributed. This is necessary not just for travel but to lessen the impacts that COVID has had on our families, societies and economies.
It is not just the Kyoto congress that has been delayed, unfortunately the Chicago WFITN Anatomy Course must also be posponed to 2022. The new meeting dates will be announced as soon as possible.
Finally I want to thank the WFITN Endowment Fund Board under the chairmanship of Michael Soderman for funding 4 travelling fellowships in 2021. Ronit Agid who chairs the education committee has overseen the recipient selection and we will post the candidate experiences on our website.
Warm regards
Allan
Allan Taylor
President