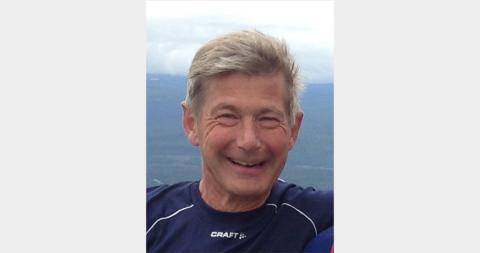 I have the pleasure and honor of being the President of the WFITN for the coming two years. The WFITN is in excellent shape with now around 700 members and solid finances. We all thank our former President Sirintara Pongpech, the ExCom, the organizers of congresses and courses and all our members for this fortunate situation.
Nevertheless, there are issues that will require our attention:
The WFITN is, despite its name, a constitutional society and not a federation. Should we become a constitutional federation? There will be a full day seminar before the ABC-WIN in Val d'Isère devoted to this issue. The ExCom will meet later the same week to discuss the topic and put forward a proposal. The members will finally vote on this important decision.
The EUCOMED guidelines will come into effect January 2018 and will affect financing of courses, meetings and individual physicians. We have instituted an endowment fund to help to channel these resources towards travel grants, scientific work, exchange programs etc. This fund should grow and become an important means to support our members, particularly in low income countries.
Our journal "Interventional Neuroradiology" has been slowly growing under the 9 years auspice of the Editor-in-Chief Karel ter Brugge. Karel has done a tremendous work but would now like to retire. We must find a successor.
The course in Functional Neurovascular Anatomy will continue and hopefully also expand into other topics and geographical areas. The WFITN should also support courses and meetings for nurses and technicians.
The women's representation in the WFITN is weak, to say the least. Only 6% of our members are women. Female members will be encouraged to apply for positions within the ExCom and in organizing the congresses and courses.
Ethical considerations and issues is a major focus for the WFITN. Thanks to Luc Picard and Georges Rodesch we recently revised our charter of Ethics. However, this is a document that should be regularly reconsidered and if needed revised.
Communications should be improved. The website was renewed some years ago but needs more attention. We will also begin with regular letters emailed to the members.
Finally, we should begin to address team psychology, emotional issues, stress in the angiosuite, how to manage reactions of teams and individuals to mental trauma such as severe complications and much more. These "soft" issues are an important but I believe sadly neglected part of our daily work.
To be successful we need a dedicated and strong ExCom. I am very honored to work with the great team just formed, including our Executive Director Sabine Heckmann.
Last but not least many thanks to Istvan Szikora, Zsolt Kulcsar  and the whole team for their tremendous and successful efforts in arranging the 14th WFITN congress in Budapest. Also many thanks for managing the successful multisociety consensus meeting on standards of practice for endovascular stroke treatment.
Thank you all for supporting the WFITN and see you in Val d'Isère in January!
Michael Söderman
President
Stockholm October 28th, 2017