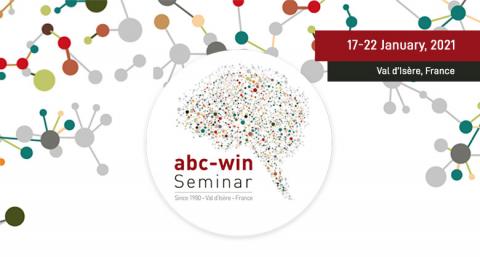 The sanitary situation in France is worrying and the descriptions that the French Prime Minister has made yesterday show that a safe future with a return towards a stable situation cannot be predicted at this stage. We have also learned recently that the dates of opening of the winter resorts are still under discussion, and that the restaurants are supposed to be allowed to open only January 20, 2021. All this will obviously depend on what will happen during the Christmas-New Eve periods with the hope that a third infectious wave will not hit us in January…
We have put in balance all these uncertainties and came to the conclusion that despite all efforts that we could make with Europa organization and the Congress Centre Henri Oreiller to provide a proper and safe meeting, it would be too risky to organize the 41st edition of the ABCWIN meeting next January.
We have thus decided with a heavy heart to cancel the both the ABC session scheduled on Sunday January 17 and the WIN sessions that were supposed to be held between Monday January 18 till Thursday January 21, 2021.
More information on abcwin-seminar.com